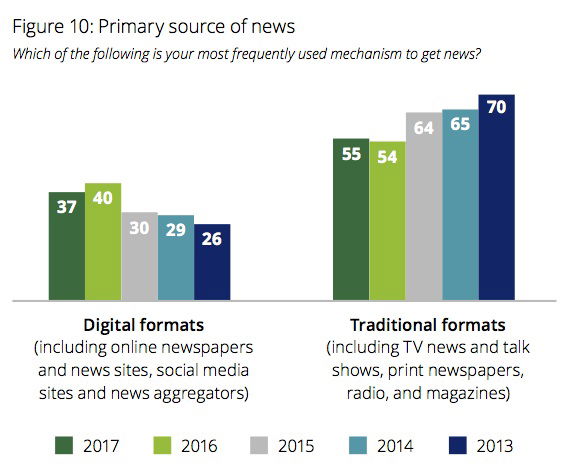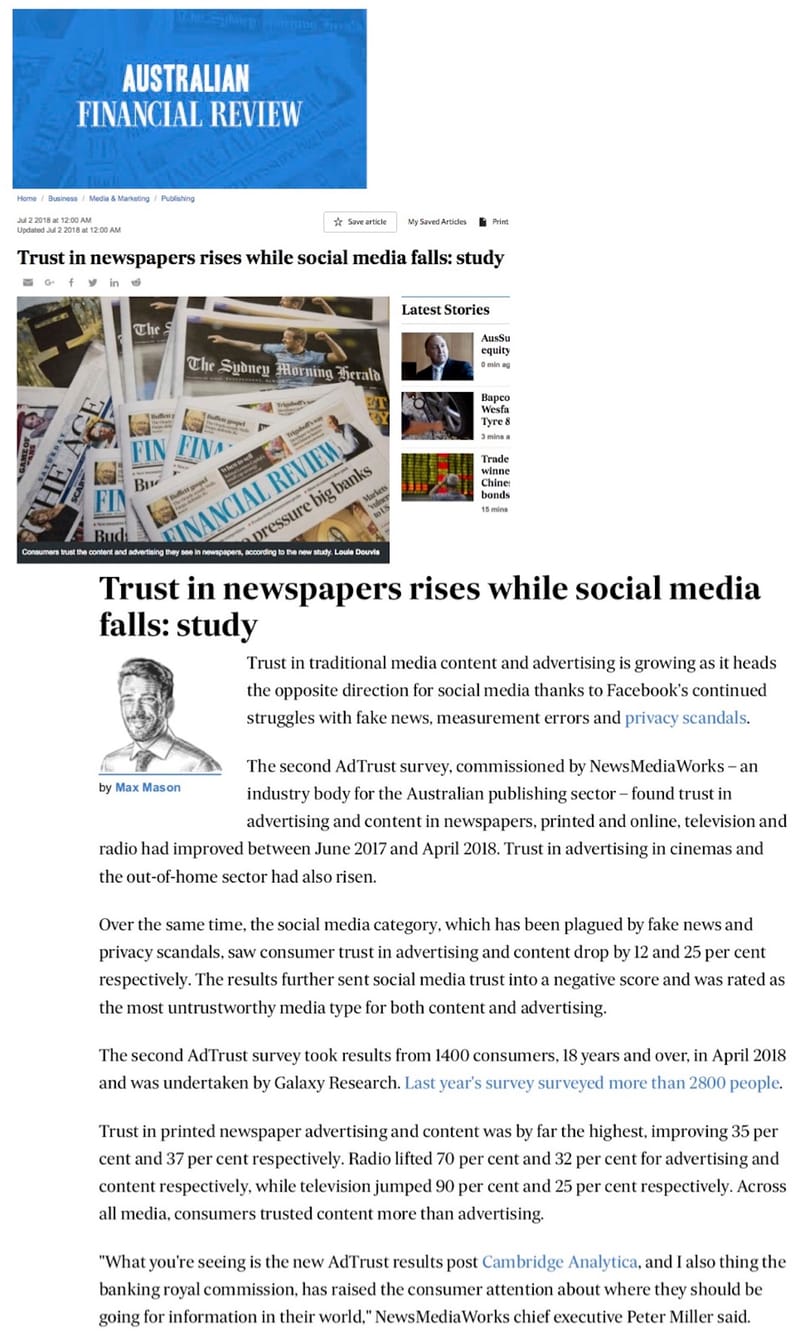 Is traditional media still relevant?
"
When everyone has the ability to blog, tweet and publish, traditional media have a greater responsibility to provide ethical, credible journalism."
No other medium offers the credibility that editorial in traditional media (newspapers, magazines, television, radio) provides. Readers and viewers know that a journalist or reporter has researched the subject and is endorsing it.
Our clients recognise the value and importance of major, credible media. There is no better endorsement than a strong article in The Australian, Australian Financial Review, Financial Times, ABC radio, ABC television, Sydney Morning Herald, The Age, The Guardian, Canberra Times and more.
Importantly, we don't just secure major media for our clients, we then put that media coverage to work utilising social media (Twitter, Linkedin, Facebook etc) and other efforts to maximise results.
"
Trust in traditional media content and advertising is growing as it heads the opposite direction for social media thanks to Facebook's continued struggles with fake news, measurement errors and privacy scandals. The second AdTrust survey, commissioned by NewsMediaWorks – an industry body for the Australian publishing sector – found trust in advertising and content in newspapers, printed and online, television and radio had improved between June 2017 and April 2018. Trust in advertising in cinemas and the out-of-home sector had also risen
." Australian Financial Review 2 July 2018
"Trust in printed newspaper advertising and content was by far the highest, improving 35 per cent and 37 per cent respectively. Radio lifted 70 per cent and 32 per cent for advertising and content respectively, while television jumped 90 per cent and 25 per cent respectively. Across all media, consumers trusted content more than advertising."
- Australian Financial Review 2 July 2018