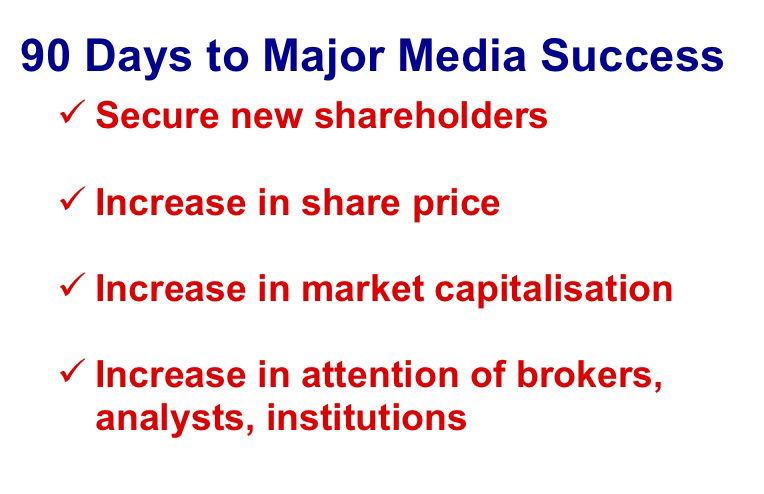 We work smarter, harder and faster and, hence, offer three month campaigns.
Unlike PR consultancies, which pressure clients to sign minimum 12 month agreements, we are unique in offering three month campaigns.
We are able to achieve our clients objectives within three months, a rarity in the industry.
This offers companies major savings of minimum $72,000.
Clients can achieve via a three month campaign:
Up to 30% increase in share price

New committed investors, retail and institutional

Increased market capitalisation

Stronger commitment from existing shareholders
"We were featured in The Australian, ABC television, Australian Financial Review, The Financial Times, Wall Street Journal and more. This had
a significant impact on our share price which increased by 27%. It also impacted our shareholders as well as other audiences. Increased attention
from brokers, analysts and institutions was another considerable benefit. A highly successful and rewarding initiative" Tony Tooey, CEO Ebet Technologies